Description
WATCH THE VIDEO & SEE THE PICTURES DONE 08/01/20!
Beautiful Secluded  Forty Acre Lot
Full Cash Purchase For Complete Ownership
Comps Selling For $40,000 And More
Right Off Coleman Road Near US-67
Direct Access
Excellent Investment Opportunity
Shop Around & Compare To Any SW Texas Big Bend/rio Grande Area Lots
Close To Big Bend Ranch State Park & Big Bend National Park
Close To Rio Grande River
15 Miles From Presidio, Tx And 1 Hour From Marfa, TX
NO BACK TAXES
NO LIENS
NO HOA FEES
NO PAYMENTS
NO RESTRICTIONS
NO TIME LIMIT TO BUILD
THE PROPERTY IS OFF A COUNTY ROAD AND HAS A DIRT EASEMENT
CLOSE TO THE VERY BEAUTIFUL CHINATI MOUNTAINS STATE NATURAL AREA
40 ACRES PRESIDIO COUNTY TEXAS
PLENTY OF WILDLIFE AND NATURAL SCENIC BEAUTY
BREATHTAKING MOUNTAIN VIEWS
GREAT INVESTMENT
3260′ ELEVATION
GPS COORDINATES:
NW: 29°43'37.2″N 104°23'35.2″W
(29.727000, -104.393100)
NE: 29°43'37.2″N 104°23'20.4″W
(29.727000, -104.389000)
SE: 29°43'23.9″N 104°23'20.4″W
(29.723300, -104.389000)
SW: 29°43'24.2″N 104°23'35.2″W
(29.723400, -104.393100)
SCHOOL DISTRICT: PRESIDIO INDEPENDENT SCHOOL DISTRICT
PROPERTY INFO: SIZE (ACRES): 40.00 ACRES
PROPERTY ID: OUT OF 25011
GEOGRAPHIC ID: 24200-00100-79000-030000
LEGAL DESCRIPTION: 24200 D & P BLOCK 1 TRACT 79 40.0 ACRES NW/4NE/4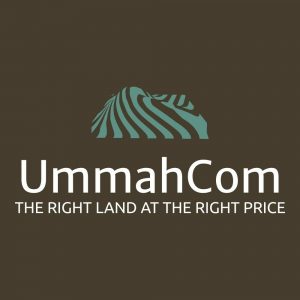 STATE: TEXAS
COUNTY: PRESIDIO
ZONING: RURAL LAND
POWER: WOULD BE SOLAR, WIND, OR ALTERNATIVE SYSTEM.
WATER: WOULD BE WELL OR ALTERNATIVE SYSTEM.
SEWER: WOULD BE SEPTIC OR ALTERNATIVE SYSTEM
ROADS: DIRT ROADS. MANY DIFFERENT ROUTES TO PROPERTY
PROPERTY TAX: $63.15 PER YEAR [PAID & CURRENT]
BACK TAXES: $0
WARRANTY DEED
DOCUMENT FEE: $599 TO BE ADDED TO TOTAL
STRAIGHT CASH SALE
SELLER WILL SEND WARRANTY DEED OUT VIA PRIORITY MAIL WITHIN THREE BUSINESS DAYS OF PAYMENT CLEARANCE CONVEYING PROPERTY
THE BUYER IS RESPONSIBLE TO ASK ALL QUESTIONS AND DO ALL DUE DILIGENCE BEFORE PURCHASING