Description
Why search around for a little lot or ranchette when you can get 40 whole acres?
This lot is spectacular
And besides all the obvious things, there are literally thousands upon thousands of state and federal lands at your fingertips, so you can have a really big back yard!
This private 40 acre New Mexico property resides in a desirable area, located close to Deming and Interstate Highway 10
Large 40 acre property, totaling roughly 1,750,000 square feet
Has an easement for a road along the property's southern boundary
To the east lies the city of Las Cruces, the 2nd largest city in the state and the seat of Dona Ana County
To the west lies the city of Deming, the county seat of Luna County populated with about 15,000
To the south is Interstate Highway 10, which extends from the Pacific Ocean, all the way to Jacksonville, Florida
Nearby Las Cruces has experienced a lot of steady growth & now has over 100,000 people
There's plenty to do in this area of the state
The sun shines almost every day in Luna County
The temperatures are mild-to-hot in the summer and cold a few days in the winter
Even when the mercury rises, it is typically a dry heat accompanied by a cooling breeze
The climate in Deming is very healthy
In the previous times, well into the 20th century, doctors from all over the country referred patients to Deming to to get rejuvenated
A title search was done by the previous seller
We guarantee free and clear title
The property is roughly 1,320 feet along the northern boundary, 1,320 feet of depth on the left edge, 1,320 feet along the right edge of the lot and finally about 1,320 feet along the rear
The total square footage is in excess of 1.75 million square feet and as mentioned,
The topography is fairly level to a slight rolling
The annual property taxes are less than $150 per year
Area comps selling between $25-$60,000
40 acre lot is off a dirt road with good access & a road easement along the southern edge
Scenic paradise
Full cash purchase for complete ownership
No back taxes
No liens
No HOA fees
No payments
No restrictions
No time limit to build
Unbelievable opportunity to get rare investment property
Has a road going by the northwest side of the property
Rockhound State Park area
There are mountains all over the place
Close to the very beautiful Cookes Mountain Range
Cookes Peak has an elevation of 8,404 feet, and is a prominent landmark in southwestern New Mexico
Both the Florida Mountain Range & the Tres Hermanas (Three Sisters) Mountains are nearby as well
40 acres Luna County New Mexico
You never find this kind of property available for sale
Great mountain views
Great investment
4235′ elevation
GPS COORDINATES:
NW: 32°19'01.2″N 107°32'49.2″W
32.317000, -107.547000
NE: 32°19'01.2″N 107°32'31.2″W
32.317000, -107.542000
SE: 32°18'46.8″N 107°32'31.2″W
32.313000, -107.542000
SW: 32°18'46.8″N 107°32'49.2″W
32.313000, -107.547000
SCHOOL DISTRICT: LUNA COUNTY SCHOOL DISTRICT
PROPERTY INFO: SIZE (ACRES): 40.00 ACRES
PROPERTY ID: 3039134196466
LEGAL DESCRIPTION: SWQSEQ
Township 23
Township Directional S
Range 7
Range Directional W
Section 10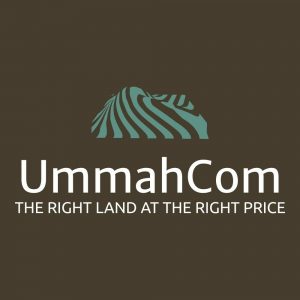 State: New Mexico
County: Luna
Zoning: Rural Land
Power: Would be solar, wind, or alternative system.
Water: Would be well or alternative system.
Sewer: Would be septic of alternative system
Roads: Dirt roads. Many different routes to property
Property Tax: Taxes approximately $135 per year
Back Taxes: $0
Warranty Deed
Document Fee: $599 to be added to total
Straight cash sale
Seller will send Warranty Deed out via Priority Mail within three business days of payment clearance conveying property
Buyer is responsible to ask all questions and do all due diligence before purchasing
A real nice piece of property that would be an excellent addition to anyone's portfolio and we invite you to take a drive out here and see this property for yourself
Happy Bidding and don't miss out on this one!